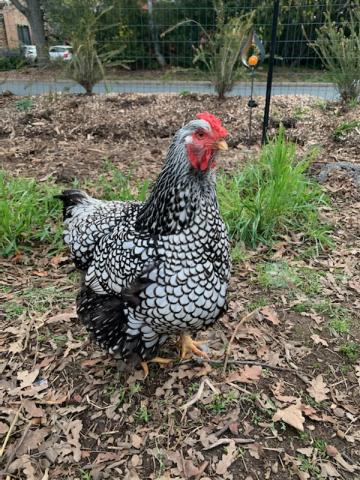 Welcome to the home of Chick-in Canberra.
We have a small scratching of happy hens who, during the COVID 19 cluckdown, have grown fond of visiting unfeathered friends of the local neighbourhood.
Despite the restrictions on gatherings in the ACT, the chickens are able to keep their social distance and adhere to strict safety r-egg-ulations.
Small humans (the close contacts) including George, Eva, Leo, Wilson, River, Patrick all come and say hello each day and feed them some of the food they threw on the floor or decided that they would rather feed it to the fowls. The food, along with snails, worms, scratchings of scraps from around the neighbourhood, is then taken into the inner workings of the factory.
The chickens convert this, via a complicated network of pipes, duck-work and machinery,  into one of the most potent super-foods on the planet. 
Chick-in Canberra has kept the community safe, happy and connected.
It's poultry in motion.
In the case of this site being an exposure location - fowl play will not be suspected.