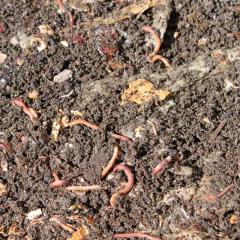 Your worm farm should smell as sweet as a Richard Marcs love song, be a writhing mass of wrigglers happily munching through food and be free of any form of little black flies. 
If your worm farm is full of smelly, slimy uneaten food which is attracting hordes of little black vinegar flies your worm farm needs a makeover.
This video will show you how you can quickly fix it up so that it becomes a lean green wriggling composting machine.
Trickiness rating: Easy